Randolph Hyman is professional painter, drywall finisher, general contractor, handyman, husband, father, and devoted Christian. He has over 30 years of professional painting experience. He is the founder of the independently-owned "Randolph's Painting & Drywall Finishing."
What does that mean to you? Well, here are some things you can expect from Randolph's Painting & Drywall Finishing: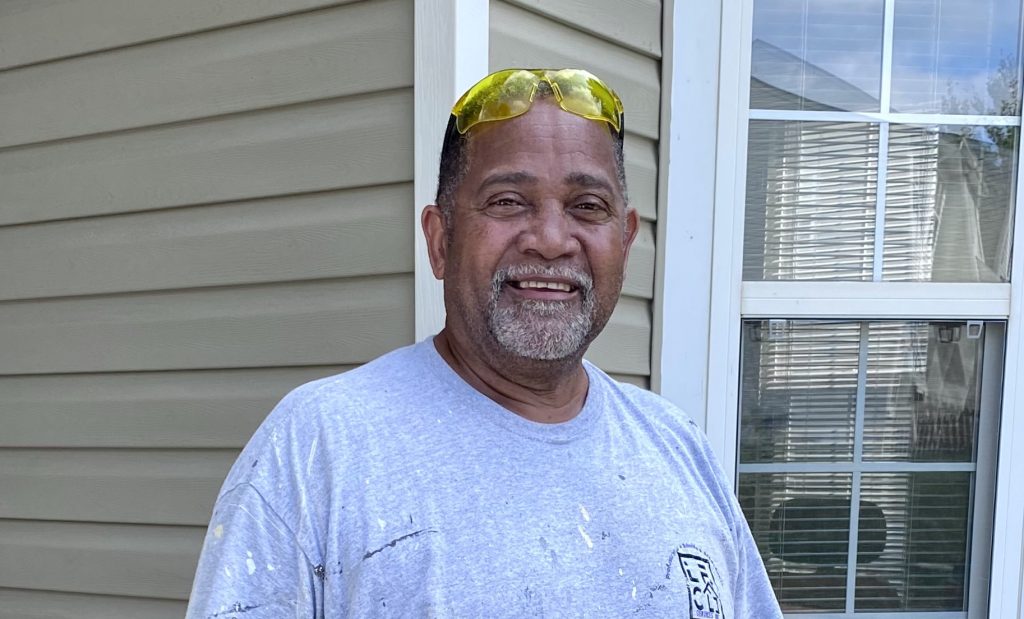 The Highest Quality Paint Job – this means smooth, full colors with no paint drippings or roller mark lines.
Quality Drywall Finishing – tired of visible drywall patches or nail tops being seen in through your paint job? Quality drywall finishing is a key component of Randolph's Painting.
A Personal Touch – after receiving service from Randolph's Painting, you can be assured that you will have the highest quality paint job combined with a friendly smile and a job that is "one of a kind."
Professionalism – flexible with your schedule needs, accomplishes jobs in a timely fashion, and will respect your home or office facility (your property will never be mistreated nor will your belongings be tampered with). Randolph's Painting also has full liability insurance for yours and the business' protection.
Typically working with clients by referral, Randolph's combination of professional painting, drywall experience, power washing/restoration services, integrity, and character distinguish him as the premier independent contractor/professional painter in the Washington DC, Northern Virginia, and Maryland area.